GEVELS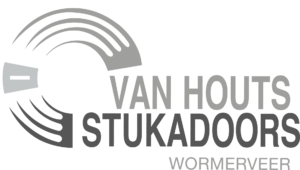 Systemen voor gevels en gevelisolatie
KLIK HIER voor een slideshow van gevelprojecten

Minerale systemen
Buitenstucwerk stelt niet alleen hoge eisen aan de producten maar ook aan de verwerking.
Klimaatinvloeden en de eigenschappen van de gebruikte bouwmaterialen, vereisen bijvoorbeeld een juiste detaillering.
Denk aan het grondwerk, de voorbereiding van de ondergrond (zoutconcentratie), de beluchting en de juiste overstekken,
om maar eens wat te noemen. Voor buitenstucwerk worden daarom (kalk)cementgebonden of minerale mortels en
sierpleisters gebruikt.We bewerken uw gevel met een cementgebonden of kalkgebonden mortel, waarna de gevel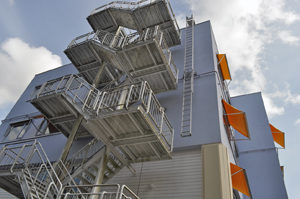 voorzien wordt van een spachtelpleister of schuurwerk. Met spachtelpleister op kleur kunt u de gevel een
eigentijdse uitstraling geven.
Isolerende systemen
Voor het isoleren van buitengevels wordt als isolatiemateriaal meestal polystyreen (geëxpandeerd of geëxtrudeerd) of
steenwol gebruikt en soms een isolerende mortel. Het isolatiemateriaal kan daarbij op twee manieren worden
aangebracht: gelijmd en mechanisch bevestigd. Voor de afwerking worden kunstharsgebonden, mineraalgebonden,
silicaatgebonden of gesiliconiseerde mortels gebruikt.Redenen om voor buitengevelisolatie te kiezen Steeds meer
huizen, huizenblokken, appartementencomplexen, kantoorpanden en bedrijfspanden worden voorzien van een
extra gevel, die vervolgens vaak in chique kleuren worden afgewerkt.
De redenen om voor een extra gevel te kiezen zijn uiteenlopend:
1. Het terugbrengen van het energieverbruik: het aanbrengen van gevelisolatie is een van de meest effectieve
manieren om een gevel te isoleren tegen kou en warmte. Dat is duurzaam en geeft extra comfort.
2. Het opknappen van een pand: met buitengevelisolatie verberg je scheuren, oud of slecht voegwerk en
verschillen tussen oud en nieuw metselwerk. Je voorziet een bestaand pand immers van een extra gevel.
3. Het visueel verfraaien van een pand:het aanbrengen van gevelisolatie biedt een architect de kans om
een pand, woonblok of zelfs complete straat of wijk een nieuwe uitstraling te geven.
Voor meer informatie: zie Strikolith
Onze rol
Onze rol is zowel adviserend als uitvoerend. Het aanbrengen en afwerken van buitengevelisolatie is aan strikte eisen gebonden.
Zo zijn lang niet alle pleisters geschikt om op buitengevels te worden aangebracht, speelt de sterkte van de constructie –
met name de wapeningslaag een rol en is een juiste detaillering van onmiskenbaar belang voor een fraai en duurzaam resultaat.
In de praktijk worden wij daarom al in een vroeg stadium bij de realisatie van buitengevelisolatie betrokken. Juist om problemen
die inherent zijn aan een foutieve afwerking of detaillering te voorkomen.